How can you grow remotely? 6 useful features
May 12, 2022
Remote cultivation has become an integral part of modern horticulture. Many growers and consultants use online opportunities on a daily basis to help them improve their growing strategies. Our data platform is a great help in this regard. Discover the six features that make remote cultivation easy.
First of all, it's good to understand what we do. 30MHz provides a data service for the horticultural sector. Growers and consultants gain full insight into the climatic conditions of their crops. These insights are based upon different sets of data, whether it's from a climate computer, (wireless) sensors, manual input or 3rd party data suppliers such as weather stations. An ever-growing set of tools allow you to analyse, share and discuss multiple source datasets. By connecting the mentioned stakeholders, the 30MHz platform enables the industry to continuously drive yield, prevent risks, and optimise quality.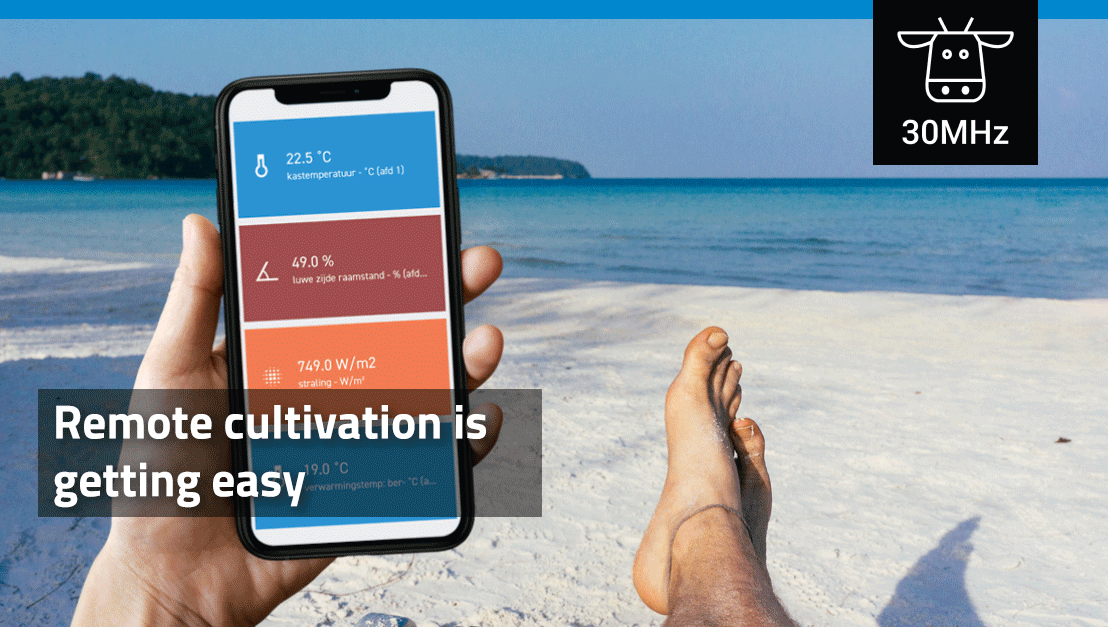 1. Compare locations online
Our platform allows you to create custom reports and visualizations based on location, or set one space as a benchmark for comparison. This makes it a lot easier to "invite" your consultant to "look" at your crops too.
Read also: Coordinating cultivation processes across multiple locations
Ebook: 5 opportunities to benefit from digital horticulture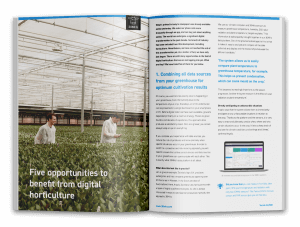 The digitization of horticulture offers great opportunities for energy-efficient cultivation. The use of sensor and climate data provides new insights to optimize cultivation.
2. Stay up to date by the 'feed'
Just like with any other feed (think LinkedIn, Instagram or Twitter) it's possible to stay up to date on your colleague's or consultant's work, share knowledge and create an interactive record of your past crop strategy. We've made it very easy to add comments to graphs or even share images of your greenhouse or polytunnel.
Read also: Fast feed and your own weather station
3. Add (visual) comments
Yes, we already partly mentioned this one above, but there some examples. For instance, we see growers dive into their live and historical data to flag anomalies, keep notes, add pictures or ask questions to colleagues and consultants. They do this by clicking on one of the data points in any graph and start typing. Just like in any other social medium, we enabled the @mention functionality. And what's also nice for you to know is that adding PDFs, text documents and video is also possible.
Read also: Make sure your colleagues get the picture with image comments
4. Create groups for structure and overview
A common thing we get back from our users is that they're struggling to stay structured while handling large data sets amongst various cultivation teams. Groups are a new way to work together on specific projects monitoring and responding to crops' needs. Invite team members within and outside your organisation, set permissions and choose the data sets you use within this interactive workspace.
Read also: Sharing data in groups just got even easier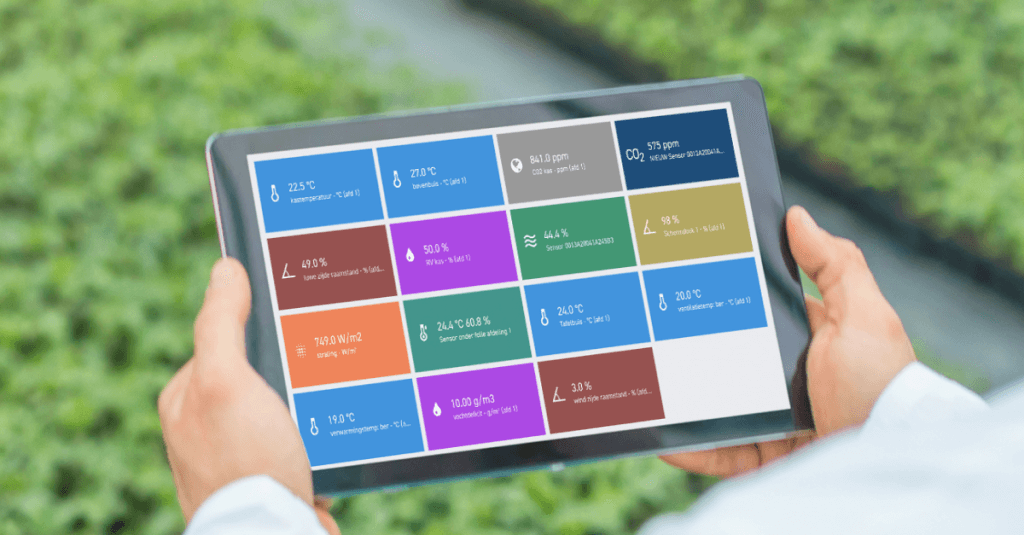 5. Share data securely with cultivation managers, consultants or clients
The next step is to figure out what data sets you are going to discuss with your peers. Dashboard social sharing lets individuals in- or outside your organisation (like cultivation managers, consultants or even customers) observe changing conditions in your environment in real-time. We understand your data is a valuable asset, and we make sure you have full control over who can access it. You can decide what kind of role (owner, editor or follower) a user within your organisation has and you can also easily download complete sets to a CSV file.
Read also: Share sensor analytics outside your organization
6. Set up notifications and alerts
Wanneer bepaalde variabelen drempels overschrijden, ontvang je direct een melding via e-mail of sms. Zo weet je direct wat er speelt en blijf je realtime op de hoogte van de status van je gewassen en bedrijf.
Read also: Receive useful notifications and alerts during the cultivation process
Start digitising your cultivation process
The more you know, the better and faster you can respond to changing circumstances. Digital Connect provides you with the digital tools to create a database filled with meaningful and adequate data describing the status of climate and crop. You will be able to control and optimise growth plans and production processes in one digital platform.
How can we help you digitise your cultivation process?
Analyse all kinds of information from different data sources such as climate computers, sensors and manual input in a central platform. Improve the production process of your crops, plants, seeds or bulbs together with advisors, distributors and researchers. We are happy to talk to you about which service model is most suitable for your company.