30MHz latest updates: Fast feed and your own weather station
November 08, 2021
At 30MHz, we are continuously working on improving our data platform. New features and updates are introduced every month. Sometimes visible, sometimes it's covered behind the scenes. This is a list of our recently updated or introduced features. 
Faster feed loading
Time is limited. Especially in horticulture, where there are so many other tasks on your to do list. When you are scrolling through your comments on the platform, you want to have a quick overview. To smoothen the process of data analysis our developer Lauris updated your feed. Now you don't have to wait until all comments in the feed have loaded, but you quickly see the 25 most recent comments in your feed. Looking for an older comment? Just keep scrolling down and you will find your result.
Use week numbers for easier analysis
We like to improve the little things, so you can get the most out of your data. An example of that is the implementation of week numbers. Many of our customers told us that they use week number a lot for their daily tasks. So we made it possible to show the numbers in a line chart and bar chart.
When creating a new widget:
Go to Dashboard via the main menu
Ga to the dashboard that you would like to adjust
Click on + Add widget
Create a line chart or bar chart
Adjust the settings to your preferences
Scroll down to Other 
Activate Show week numbers by clicking on the switch
Click on Create to add the widget to your dashboard
When adjusting an existing widget:
Go to Dashboard via the main menu
Ga to the dashboard that you would like to adjust
Hoover on top of the chart and click on the edit button/pencil that appeared
Scroll down to Other
Activate Show week numbers by clicking on the switch
Click on Save to adjust the widget
For Group users: week numbers can only be added to your chart with the Chart options button in Explore. Week numbers are not available while creating or adjusting widgets in the dashboards.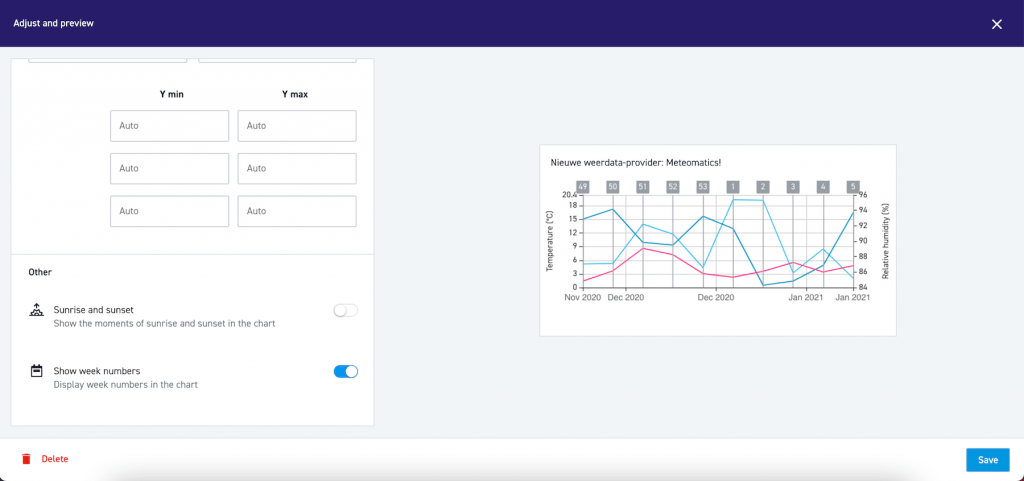 New weather data provider
Since early 2021, Meteomatics is our weather data provider. This provider gives you more detailed information about the weather. On top of that, it enables our users to look 10 days ahead. So we have extended the forecast from 5 days to 10 days. Together with Meteomatics, we made it possible for you to create your own virtual local weather station. Read more about which data you can measure with this provider.
Start digitising your cultivation process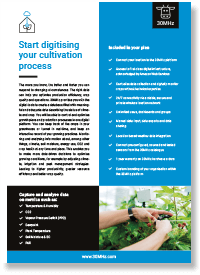 The more you know, the better and faster you can respond to changing circumstances. The right data can help you optimise production efficiency, crop quality and operations.
30MHz Ditigal Connect provides you with the digital tools to create a database filled with meaningful and adequate data describing the status of climate and crop. You will be able to control and optimise growth plans and production processes in one digital platform.
Visualise the next 10 days
Ok, so in our platform you can use weather data to look 10 days into the future. But before you turn into a weather fortune teller, we have to inform you about one other new feature. The period option in the widget creator, Past/Future x number of days, will make sure you can look 10 days ahead. If you're using manual input, this option can be used as well. Very helpful if you want to visualise your production goals for example.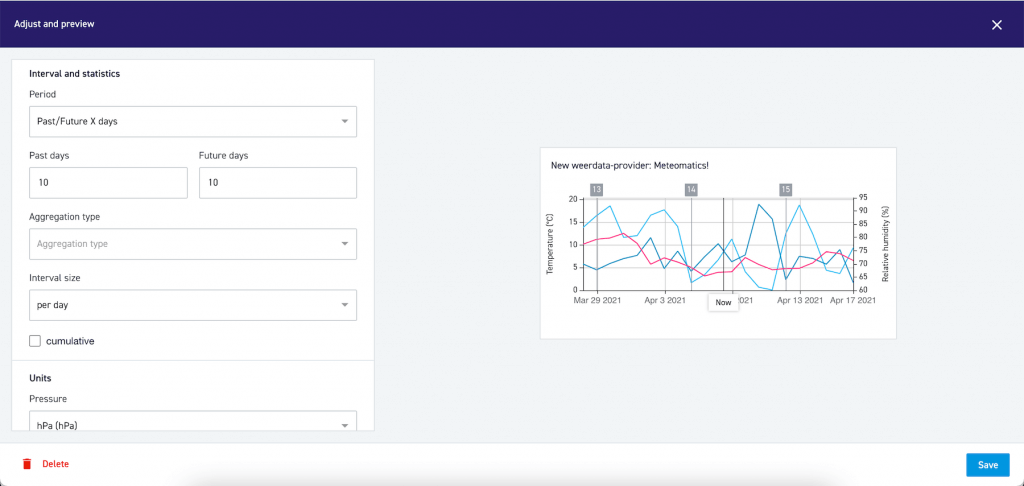 Pick the right date
It's one of those little updates we mentioned earlier in this article. The minor tweaks that makes the platform even more user friendly. The date picker is recently updated and has a fresh look. It makes it easier for you to pick the right date.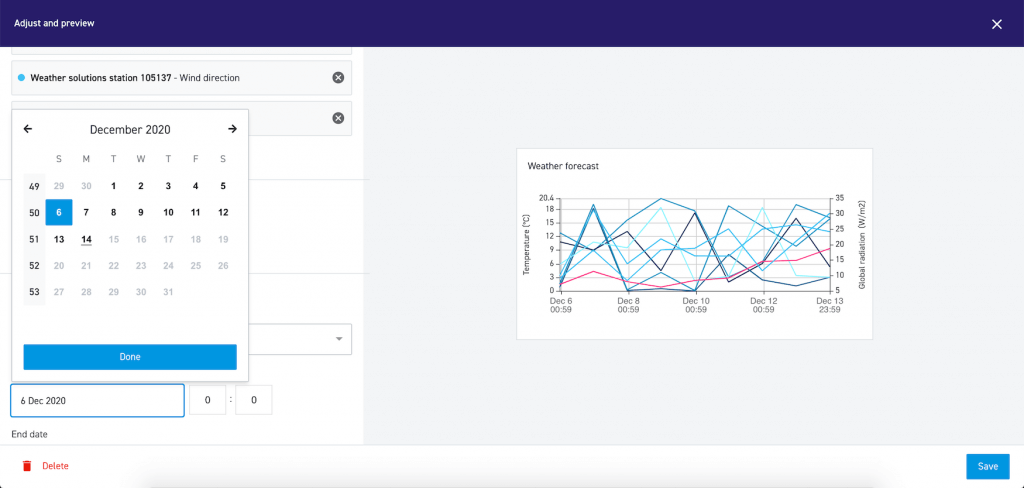 Want to get started with data?
Designed for accuracy, flawless connectivity and remote placement, these tools are built to withstand the elements in all growing contexts. Build your digital infrastructure with a combination of sensors that suit your needs, and add new data sources at any time.
How can we help you digitise your cultivation process?
Analyse all kinds of information from different data sources such as climate computers, sensors and manual input in a central platform. Improve the production process of your crops, plants, seeds or bulbs together with advisors, distributors and researchers. We are happy to talk to you about which service model is most suitable for your company.