We're 30MHz
Building smart solutions for all horticulture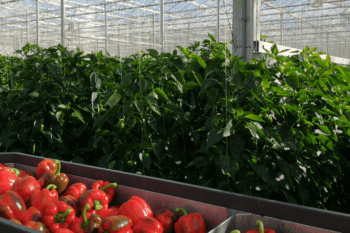 Innovation
30MHz builds a better world together with Plantfellow through sustainable innovative solutions, which are developed according to the needs of both small growers who are at the beginning of the digitization process and large growers who are already well advanced in the field of digital data collection and insight into for the optimization of the cultivation strategy.
Plantfellow
About us
30MHz is a hi-tech horticulture company based in Rotterdam. Since the start of the company in 2017, 30MHz has guided more than 400 growers around the world in innovating and digitizing. Innovative solutions are being developed together with growers, which optimize cultivation in a sustainable manner. The current focus is developing new cultivation insights together with growers via applications on our platform. Each app offers solutions for a different focus area. The coming quarter will be dominated by plant health and crop protection, where better yields and a healthier world go hand in hand.
Saving water together

As a tech company, 30MHz wants to help make the world a better place through innovation. Together with our customers, we create impact and achieve progress. The key to all this is using resources effectively. By listening carefully to what people need, we deploy our expertise to help growers become more sustainable through digitization.

Water is especially important in indoor and outdoor horticulture, but unfortunately this resource is becoming increasingly scarce and precious. For this reason, 30MHz is working alongside growers to study how water can be saved.
In fact, we're not just cooperating with growers; 30MHz actively shares knowledge and expertise with other companies, which is one of the reasons why 30MHz is part of the trade mission to Mexico, organised by the Dutch government. Together with about twenty other companies from The Netherlands, various themes on the subject of water will be discussed with government authorities and companies in Mexico. Everyone can play their part, every drop helps. We have to collaborate with each other to make a real impact, as is reflected in our motto, 'Saving Water Together'.
How can crop-level data transform your hortibusiness?
Real-time data on your crops and environment can help you drive productivity, increase sustainability and cut costs. Let's chat about what it can do for you.