30MHz is an open platform
30MHz is an open platform. Meaning that everybody can be connected. Not just any grower, but any horticultural business. From suppliers to consultants. We want to bring all the knowledge together in one central platform. Apps, widgets and integrations of climate computer data are an essential part of this.
RTR strategy app
Up to 5% energy savings with the Radiation-Temperature Ratio Strategy. This new 30MHz application helps to optimize the temperature & light balance to improve energy consumption and growth of your crop. You design your own RTR strategy or follow an existing strategy. Based on this strategy and the light radiation, the RTR target temperature is calculated automatically.
RTR strategy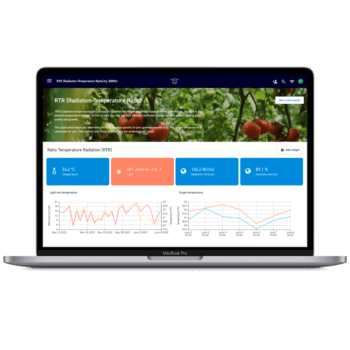 GDD strategy app
Timing is everything when it comes to maximizing your crop yield and quality. That's why the Growing Degree Days (GDD) strategy application helps you to optimize management practices and achieve production goals. Get quick insights into the accumulated GDD in this growing season so far, and adjust according to your plants' needs.
GDD strategy
Data consultancy
Applications can guide you with a team-wide view on how to work with data, but still setting up a data infrastructure in the greenhouse can be challenging and time-consuming. There is a lot of value in the data coming from the greenhouse, but it is often not fully utilized.
30MHz provides support in the areas of data management, digital cultivation strategies, and collaborative custom projects. Download the infosheet to learn how we can help you.
Download infosheet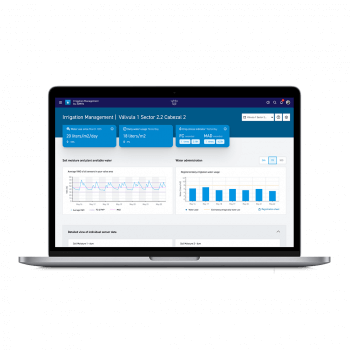 Widgets
Receive a notification when your plant temperature is above your maximum degree, see the realtime VPD level of your crop or get detailed weather data straight from satellites. With our widgets you can get the insights you need to grow smarter. We've built features that help you make decisions and save time. These widgets can be used to get a complete picture of your growing environment.
Integrations
Integrations make sensor data even more powerful. We can integrate all climate computer data into your digital 30MHz ecosystem to future proof your data journey. Integrations of other data sources into the 30MHz platform offers growers a deeper understanding of crop needs on both macro (climate computer data) and micro (wireless sensor data) levels. The result is tangible insights growers can respond to. Ideal for preventing crop loss and saving energy.
Irrigation management app
It's important to manage soil moisture. Too little moisture in the active root zone reduce yields, while excess soil moisture can cause mould and root rot, and wash away minerals.
Getting the amount of moisture right is also important for the supply of nutrients. You want your plants to get enough nutrition and you want to prevent valuable nutrients from being washed out as a result of too much water. Optimize your irrigation and fertigation strategy with our advanced and easy to use solution.
Irrigation management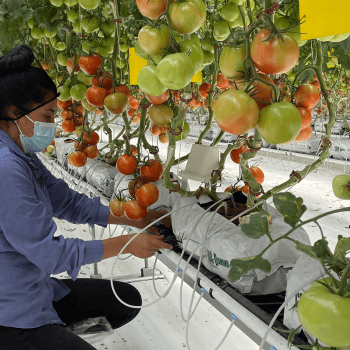 Any questions about integrations
Want to know more about our sensors, platform or API? Ask us anything, we're here to help.