Come join 30MHz
We are the connector within the horticultural sector. Using our first-class digital infrastructure, all areas of knowledge and expertise can become connected. Resulting in the integration and collaboration of the digital, mechanical, biological and human world in horticultural production systems, so that growers can grow their produce in the most efficient and sustainable way. We provide all the elements horticultural businesses need to digitise their locations, centralise their data collection and digitally monitor their crops without technical expertise.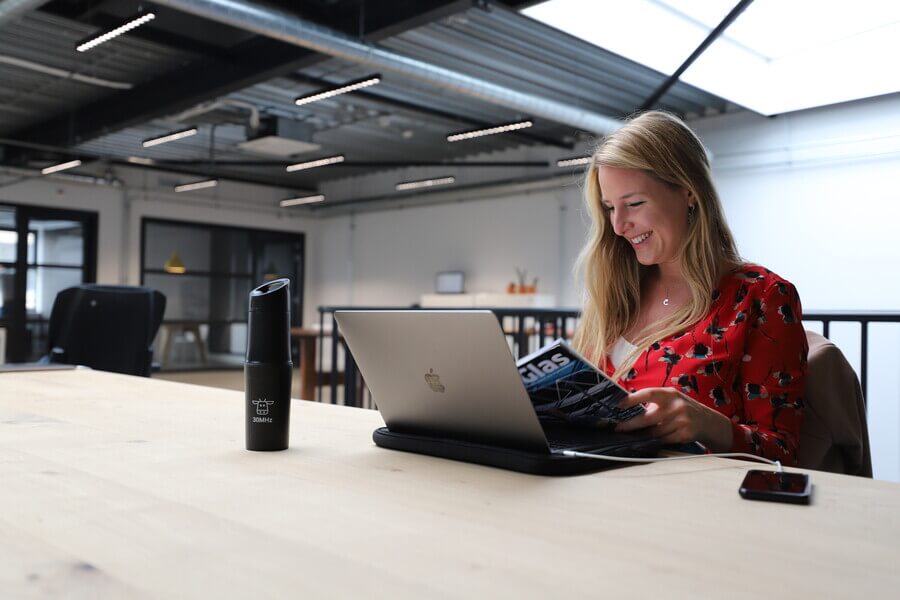 Cloud Engineer (Medior / Senior)
Are you a true code lover who is experienced enough to know when coding is not the solution? Keep reading, because we are looking for a passionate cloud engineer. With full dedication, you build and design world-class software. You take on challenges and enjoy solving problems together.
Operations enthusiast
We are looking for an enthusiastic and driven operations colleague to join our team. You will be in daily contact with customers and understand their needs. You will answer their questions, ensure smooth deliveries, gather customer feedback, and translate it into improvements for our products and services. If you want to make an impact and play an essential role directly, and you are ready to take action rather than just dream, then this position is for you!
Data-driven growing expert
Passionate about using new tools to smarten up horticulture? Experienced in data analysis? Visionary on how software can shape the future of horticulture? Then, we are looking for you! We are seeking an enthusiastic cultivation specialist with an affinity for data analysis & AI.
AgTech business developer
As an impact business developer you're responsible for building and expanding a network of customers and strategic relationships. Your focus will be on delivering added value in your own unique way.
AgTech business researcher (university internship)
Do you want to make an impact? Don't dream, but use your own 'green' hands? Then this is the internship for you! We are looking for a colleague who conducts data-driven research in high-tech horticulture.
Warmed up?
Do you see yourself as our missing link? Or not sure if it is a match? Send your resume and motivation letter to Jasper van der Auweraert.
Learn more
30MHz was founded in 2014 by four engineers. They built a big data platform and wireless sensors to provide smart office, smart industry and smart farming solutions. But it soon became clear that the most impact could be made in horticulture. There is so much untapped potential and room for growth when it comes to digital technology in horticulture. More importantly: we need solutions for sustainable agriculture and food production, and we need them quickly.
That is why, since 2017, the sole focus is on the horticultural sector. We have developed and customised our data platform and wireless infrastructure technologies in close collaboration with leading growers and horticultural research organisations, including Wageningen University, Beekenkamp and Vertify. Today, 30MHz has over 250+ customers across 30 countries in 6 continents and 2500+ platform users, including growers, consultants and researchers.
Team and culture
At 30MHz we work with about 15 highly skilled international colleagues. The main incentive for the work we do is to create an impact in the horticulture sector. We all feel responsible for the product and keep improving it as a team. Besides that, we all like to work in a team where you can learn, have great responsibility and have a laugh.
You and 30MHz
As a driven talent, you end up in fertile ground. All the conditions are there for seeds you plant to germinate. Within the dynamic structure of moving from a start-up to a scale-up, you will have every opportunity to grow quickly.