Coordinating cultivation processes across multiple locations
March 31, 2022
To properly serve the horticultural industry, a data platform must make it easy to compare the situation at various locations – regardless of where these are situated: nearby, elsewhere in the same country or on the other side of the world. The 30MHz data platform is built with a view to facilitating collaboration. This means that it is easy to discuss and explore a diversity of data sources (sensor data, climate control, manually entered data) with your colleagues online.
Use real-time and historical crop data remotely
The ability to collectively make use of real-time and historical crop data remotely serves as a significant incentive for horticultural companies seeking greater consistency across multiple sites and that wish to make the most of their consultants' expertise and leverage knowledge within decentralised teams.
💡Did you know that you can use the data in the 30MHz platform to automatically build a historical dataset? And that you always retain full ownership of the data? Even if you want to share or export it.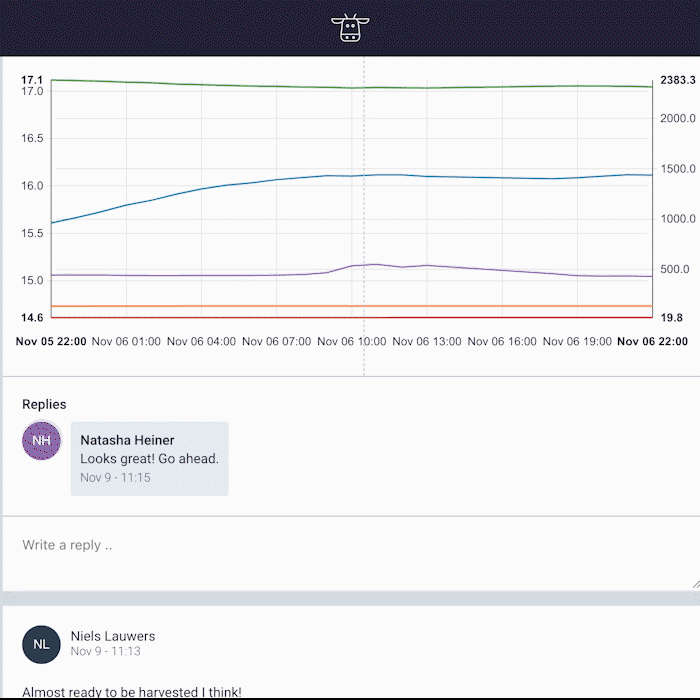 Piñata Farms (AUS) and Berry World (UK) share data
Piñata Farms in Australia successfully uses these functions offered by the data platform. The Australian berry farm uses it to share data with UK-based Berry World. Five growers make use of the platform, including Technical Manager Lee Peterson: 'We have created groups that include growers at both Piñata Farms and BerryWorld so we can share dashboards through the 30MHz data platform.'
'We compare the results of different berry varieties at different cultivation locations. We leave comments and ask questions in the dashboard, for example, which increasingly streamlines the exchange of information.'
Ebook: 5 opportunities to benefit from digital horticulture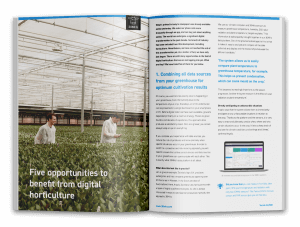 The digitization of horticulture offers great opportunities for energy-efficient cultivation. The use of sensor and climate data provides new insights to optimize cultivation.
How can we help you digitise your cultivation process?
Analyse all kinds of information from different data sources such as climate computers, sensors and manual input in a central platform. Improve the production process of your crops, plants, seeds or bulbs together with advisors, distributors and researchers. We are happy to talk to you about which service model is most suitable for your company.