Step 2: Find the low hanging fruit … in an easy to use dashboard
June 14, 2022
Smart technology and a user-friendly dashboard help growers to find opportunities to optimize cultivation. In this step we show that our technology and dashboard are very accessible. And that you can start small and make a big difference with just a few sensors.
Our motto is: Keeping it simple. We've built our product to make sensor technology to be as practical and usable for our customers as possible. This means addressing the three biggest obstacles to technology adoption:
No complex deployments
You shouldn't need an IT team and consultants to start tracking your greenhouse. Set up your sensors out of the box in moments, connect to wifi and start measuring.
Read also: Syngenta use sensor data for better crops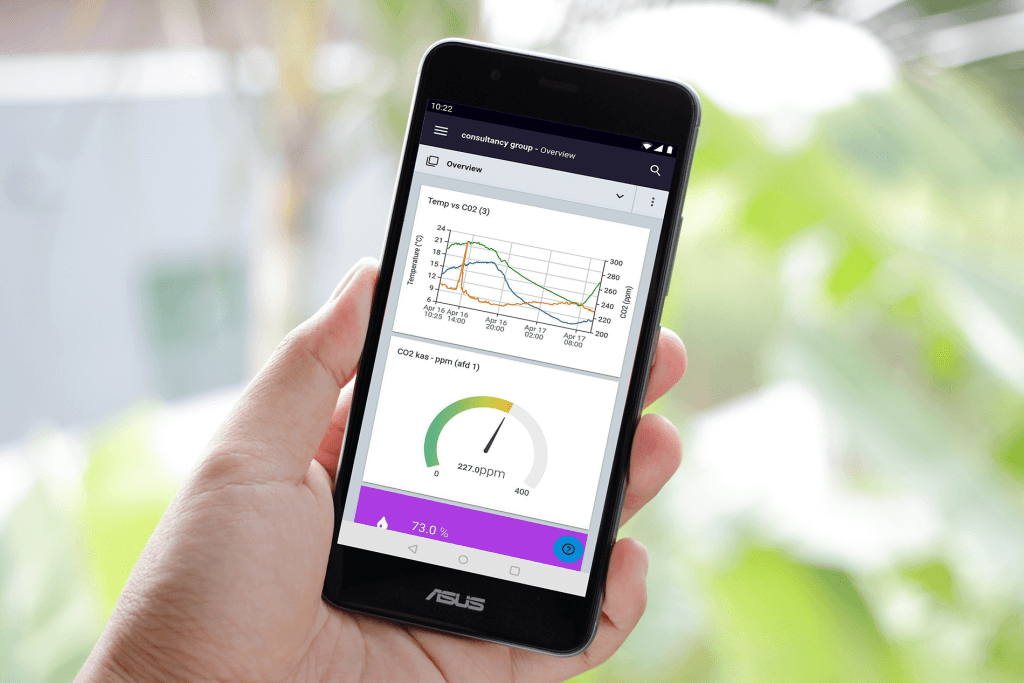 No complicated dashboards
We know that the biggest value of information comes when it can be shared and used across the organization. It's why we designed our dashboards with simplicity and accessibility as priorities. You control how your dashboards and alerts look.
Read also: Receive useful notifications and alerts during the cultivation process
No high risk of even trying
Making technology work for you doesn't have to break the bank. Start with a few sensors, see the ROI and work your way up. Invest in growing your network at the pace you're comfortable with.
Read also: This grower discovered irrigation issues with just 3 sensors
30MHz Sensor Catalogue
Designed for accuracy, flawless connectivity and remote placement, these tools are built to withstand the elements in all growing contexts. Build your digital infrastructure with a combination of sensors that suit your needs, and add new data sources at any time.
How can we help you digitise your cultivation process?
Analyse all kinds of information from different data sources such as climate computers, sensors and manual input in a central platform. Improve the production process of your crops, plants, seeds or bulbs together with advisors, distributors and researchers. We are happy to talk to you about which service model is most suitable for your company.