5 reading tips about data-driven horticulture for the holidays
August 01, 2022
Are you on holiday and do you have time to delve into data-driven horticulture? Then we have some great reading tips for you! An ebook full of stories from growers about the benefits they gain from working with data. A whitepaper that explains everything about dew point and an infosheet which explains in detail how to map VPD. And a nice article about growing remotely, which is very useful if you are on holidays and still want to keep an eye on the greenhouse.
Enjoy reading!
1. Ebook: 5 opportunities to benefit from digital horticulture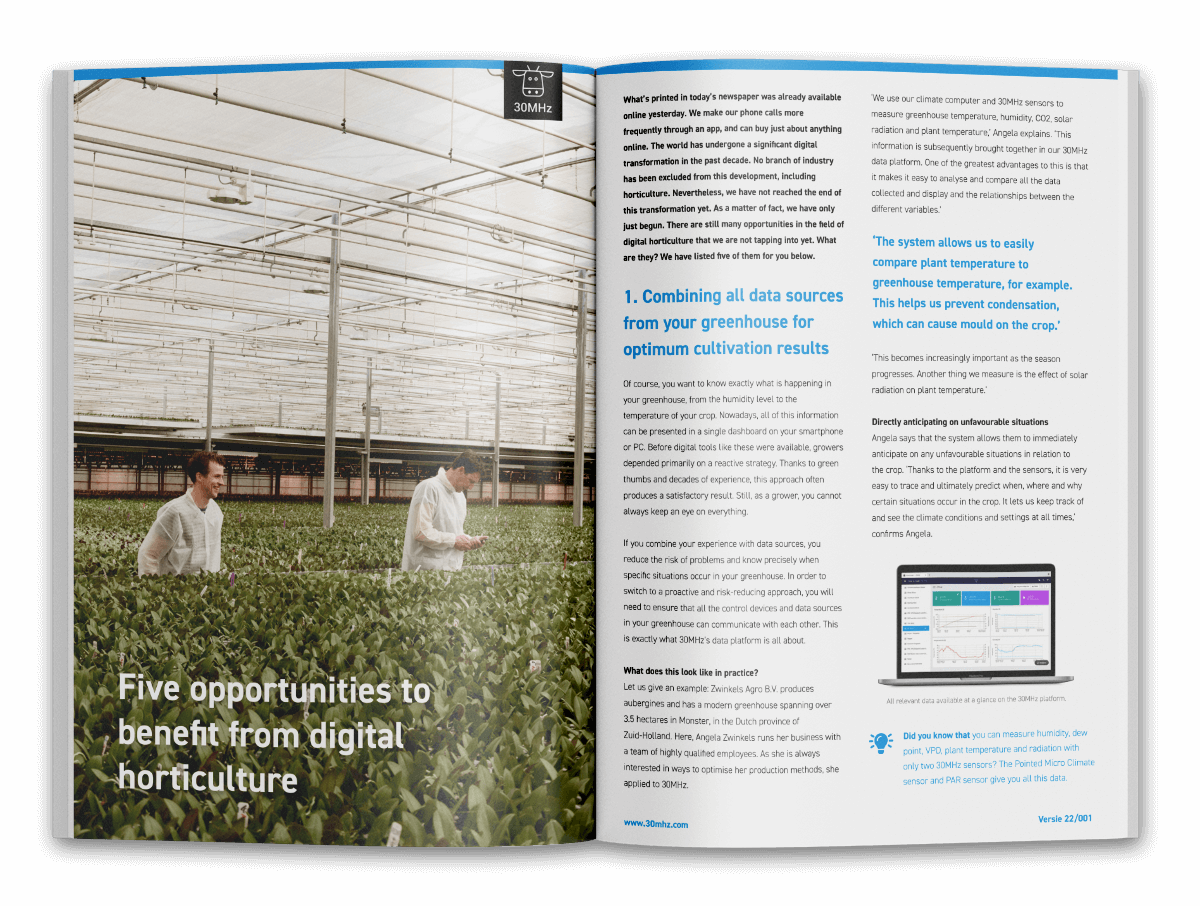 In this ebook growers give the answers to:
How long can I keep the screens open to optimally benefit form the sun?
How do I prevent condensation which can cause mold on the crop?
What is the effect of solar radiation on plant temperature?
How can I compare pest and disease control with environmental data?
For how long can I keep the windows closed to keep more humidity and CO2 in the greenhouse?
---
2. Whitepaper: Better insight into the dew point reduces the pressure of disease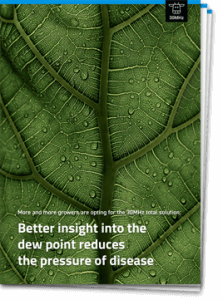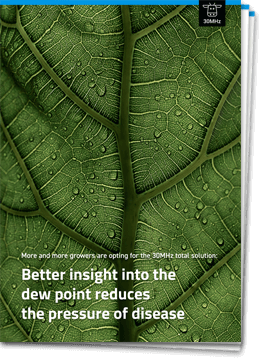 The dew point is crucial for growers. With the right information about the dew point, you can prevent your crop from getting wet. And with that you keep diseases such as mildew and Botrytis out of the greenhouse.
In this white paper you can read how Zwinkels Agro and BB Plant map out dew point, what you need to tackle the dew point and what the most important advantages are.
Download the whitepaper about dew point
---
3. Avoid plant stress: make VPD transparent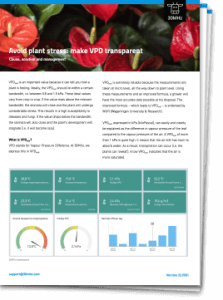 VPD is an important value because it can tell you how a plant is feeling. VPD stands for Vapour Pressure Difference. At 30MHz, we express this in VPDleaf. This visualization shows the data from our wireless sensors even more accurately, which provides better insight into the health of your crop.
VPDleaf is extremely reliable because the measurements are taken at micro level, all the way down to plant level. Using these measurements and an improved formula, a grower will have the most accurate data possible at his disposal. The improved formula – which leads to VPDleaf – is endorsed by WUR (Wageningen University & Research).
Download the infosheet about VPDleaf
---
4. How can you grow remotely?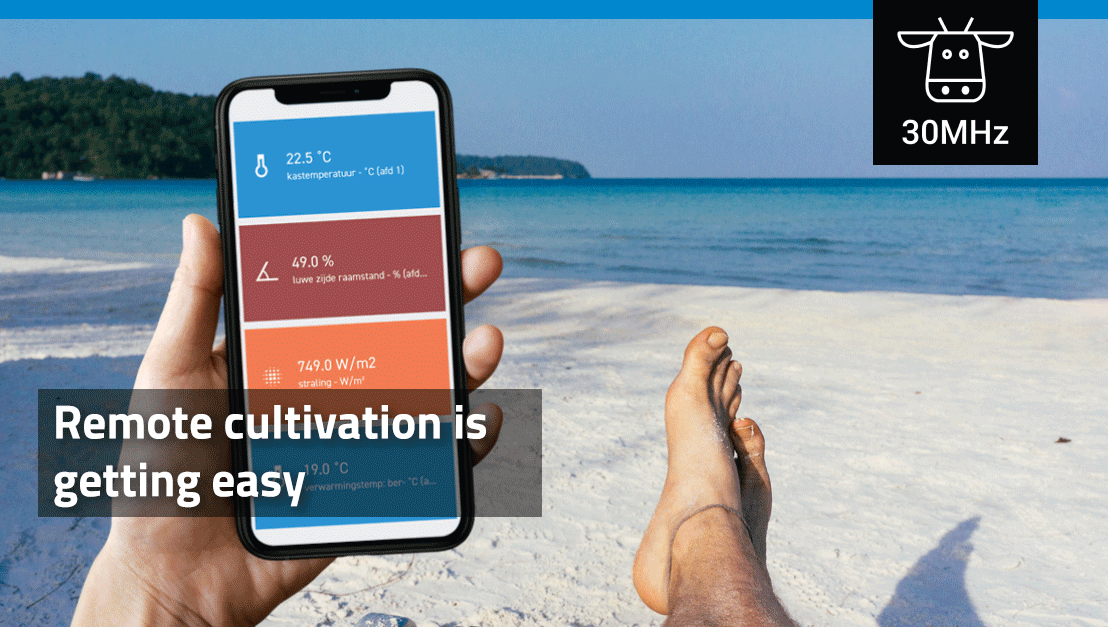 Remote cultivation has become an integral part of modern horticulture. Many growers and consultants use online opportunities on a daily basis to help them improve their growing strategies. Our data platform is a great help in this regard. Discover the six features that make remote cultivation easy.
---
5. How to measure soil moisture for optimal irrigation?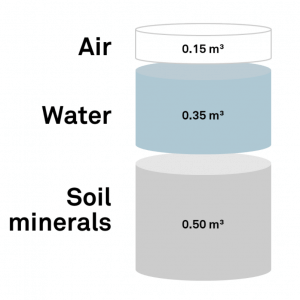 Data-based horticulture is becoming increasingly important. Accessible, granular data enables growers to make better decisions and quick, effective responses to changing circumstances. Wireless sensors provide that data in addition to your climate system.
How can we help you digitise your cultivation process?
Analyse all kinds of information from different data sources such as climate computers, sensors and manual input in a central platform. Improve the production process of your crops, plants, seeds or bulbs together with advisors, distributors and researchers. We are happy to talk to you about which service model is most suitable for your company.