Anthura
Data-driven cultivation for better plant quality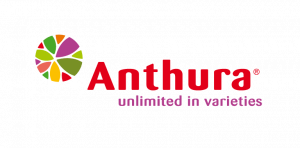 Anthura adorns the world with colorful flowers and plants. The Bleiswijk-based company specializes in anthurium and orchids. Innovation and sustainability are central to their work and thinking. Anthura is at the forefront of data-driven cultivation. With the sensors from 30MHz, they constantly work towards improving plant quality.
Anthura is undoubtedly a specialist in ornamental anthurium and orchids. They develop, breed, and propagate new varieties. Their greenhouses are filled with plants that ultimately find their way to consumers all over the world.
Measure to know
The company possesses a wealth of specialized knowledge. Just like in many other companies, the intuition of the grower plays an important role here as well. Thanks to the 30MHz sensors, Anthura now has solid support for that intuition. Measurement is knowledge.
Important reasons for measuring:
Optimizing cultivation strategies by achieving the right balance between light and temperature.
Measuring light intensity at the crop level to improve crop quality through consistent lighting.
Preventing excessive moisture on the plants to reduce disease pressure.
Indispensable tools for the grower
Anthura has the necessary experience with 30MHz's PAR sensor and PMC. As grower Gerben van Vugt says:
"The sensors are compact and wireless. You can easily place them, and due to their compact size, they don't get in the way. This makes the sensors highly suitable for conducting tests. They have become indispensable tools in my grower's toolbox."
The added value of 30MHz's sensors lies primarily in measuring at a micron level. For example, with the PMC sensor, you can measure at the plant level. Based on the measurement data, you know exactly how the plant is doing.
A valuable dashboard
All measurement data can be viewed on the 30MHz data platform. "It is an open platform. You gain a lot of information and insights from the combination of all the measurement data and other data. Not just the measurement results from the 30MHz sensors. It is precisely the clear and user-friendly display of the combination of all that data that makes this dashboard so valuable."
Sustainable innovation
Innovation and sustainability are core values at Anthura. Gathering more and more data is crucial in this regard.
"We had to overcome a hurdle to share all that data with 30MHz. The collaboration is excellent, and there is mutual trust. We believe in data-driven cultivation. It provides us with visible results in the form of better plant quality. Moreover, we are able to plan better and consume less energy."
How can we help you digitise your cultivation process?
Analyse all kinds of information from different data sources such as climate computers, sensors and manual input in a central platform. Improve the production process of your crops, plants, seeds or bulbs together with advisors, distributors and researchers. We are happy to talk to you about which service model is most suitable for your company.