July 21, 2023
How can you implement a Radiation-Temperature Ratio (RTR) strategy using our new application? And what are the benefits of an RTR strategy? On Tuesday, August 22nd, at 5:00 PM, we will be hosting a webinar on RTR, featuring practical examples. Learn how to easily track a target temperature to save energy and optimize plant balance.
Tuesday 22nd of August
5.00 – 5.45 pm CET
The RTR (Ratio Temperature Radiation) is used to optimize the temperature and light balance in a greenhouse. The RTR shows the desired target temperature at a certain light intensity. Based on the measured light intensity (PAR) and your RTR strategy, the target temperature is calculated. By controlling the temperature based on this target temperature, you can prevent inefficient energy use and improve plant growth and yield.
The application helps you determine the RTR strategy for your greenhouse and crops. You can choose from a suggested strategy or design your own. After determining the strategy, the app helps you monitor whether you are achieving the target temperature.
"The right balance between light and temperature at the plant level is important for optimal growth. The new RTR strategy app helps us find this balance." – Gerben van Vugt, cultivation specialist at Anthura.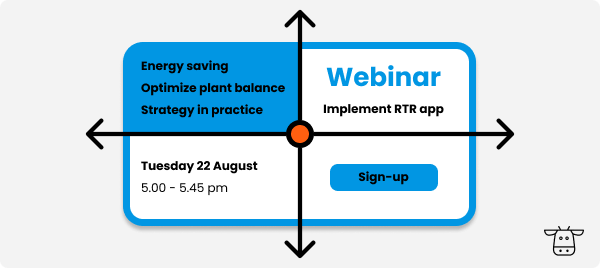 How can we help you digitise your cultivation process?
Analyse all kinds of information from different data sources such as climate computers, sensors and manual input in a central platform. Improve the production process of your crops, plants, seeds or bulbs together with advisors, distributors and researchers. We are happy to talk to you about which service model is most suitable for your company.