In the picure at HortiContact 2022
May 16, 2022
On 10, 11 and 12 May, the horticulture sector gathered together in the Evenementenhal in Gorinchem. The booth of 30MHz at HortiContact 2022 received a lot of interest. From existing and potential customers, but also from other parties working in horticulture.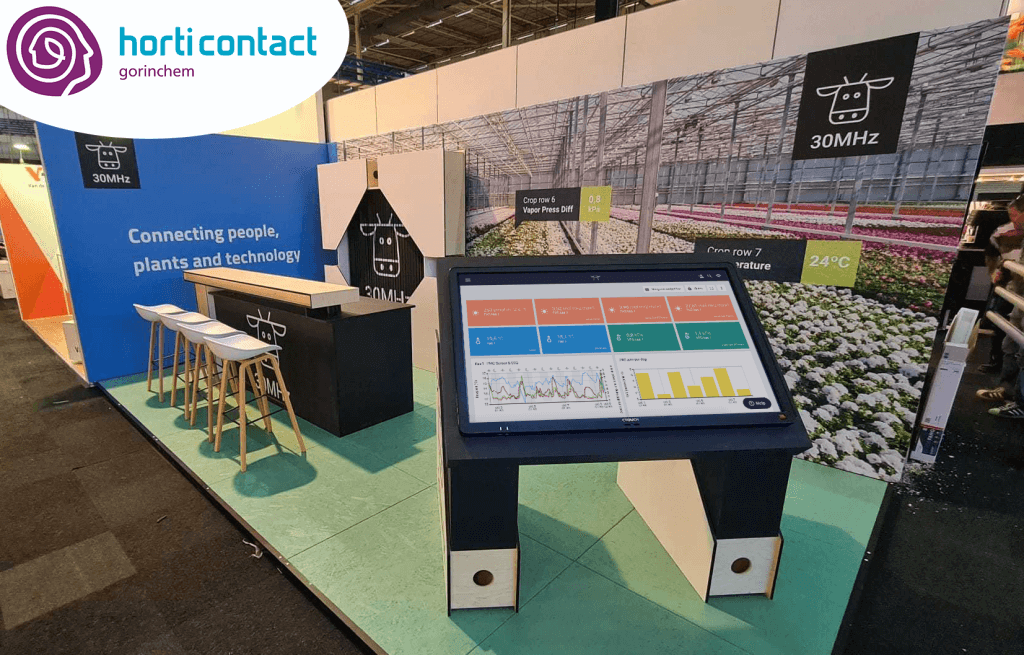 Colleagues Natasha, Isabelle, Marloes, Hans and Steven showed the visitors the various sensors and the huge screen, on which the 30MHz dashboard was demonstrated. The 30MHz booth could be found on the innovation platform, next to the Wageningen University & Research.
The exhibition floor was populated by more than 200 different companies, ranging from greenhouse builders to suppliers of corporate clothing and from substrate suppliers and LED specialists to Paprika Radio and specialized cleaning companies.
Relationship management and knowledge sharing
It was the first time in two years that the fair could continue, of course due to the COVID pandemic. In fact, HortiContact was already planned for February, but was moved to May. And that might be the busiest time of the year. "A person who is here, is not working in the greenhouse. And right now everyone needs all the hands. That's why it's quieter here than usual," said one of the exhibitors.
Colleague Steven evaluates: "We talked to a lot of interesting people and were able to demonstrate our sensors and the 30MHz dashboard. HortiContact is not really focused on sales, but on relationship management and knowledge sharing. In that sense, the fair was a success for us and we will certainly see the benefits in the coming period."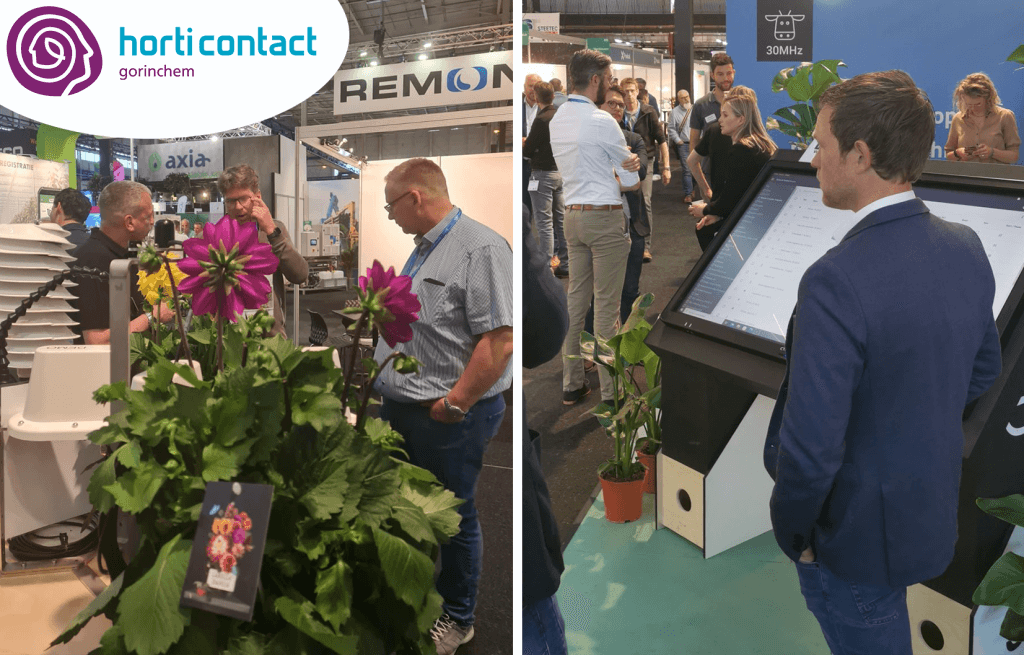 Thank you!
We had a beautiful booth and that was certainly due to all the greenery. Plantanious & Beekenkamp Plants, thank you for decorating our stand with your beautiful flowers and plants.
How can we help you digitise your cultivation process?
Analyse all kinds of information from different data sources such as climate computers, sensors and manual input in a central platform. Improve the production process of your crops, plants, seeds or bulbs together with advisors, distributors and researchers. We are happy to talk to you about which service model is most suitable for your company.