New partnership: Aranet & 30MHz
June 13, 2023
30MHz and Aranet partner up to form industry-leading wireless sensor solutions for more sustainable horticulture. 
We are thrilled to announce our collaboration with Aranet. Just like 30MHz, Aranet has been bringing wireless sensor solutions to the horticulture industry in recent years. To provide more added value for growers, we will be collaborating starting from June 2023. Together, we will deliver a combined offering with the wireless sensors from Aranet and the 30MHz data platform.
This collaboration aims to provide even more value and insights to help growers optimize their operations. Jasper van der Auweraert, Innovation Manager at 30MHz, emphasizes this mission: "As 30MHz, our goal is to empower growers with the utmost value. This partnership is a significant step towards realizing that vision."
Gints Antoms, Sales Director at Aranet, echoes this sentiment and describes our collaboration as a perfect match for customers: "The synergy between our companies was pointed out by some of our clients as a perfect marriage already. We bring together the best data platform in horticulture with state-of-the-art sensors."
We enthusiastically invite you to join us at GreenTech Amsterdam, where both we and our partner Aranet will be present from June 13th to 15th, 2023. We will be available to answer all your questions. Can't make it? Feel free to reach out to our colleague Jasper, j.vanderauweraert@30mhz.com.
Stay tuned for more updates as we embark on this groundbreaking journey together!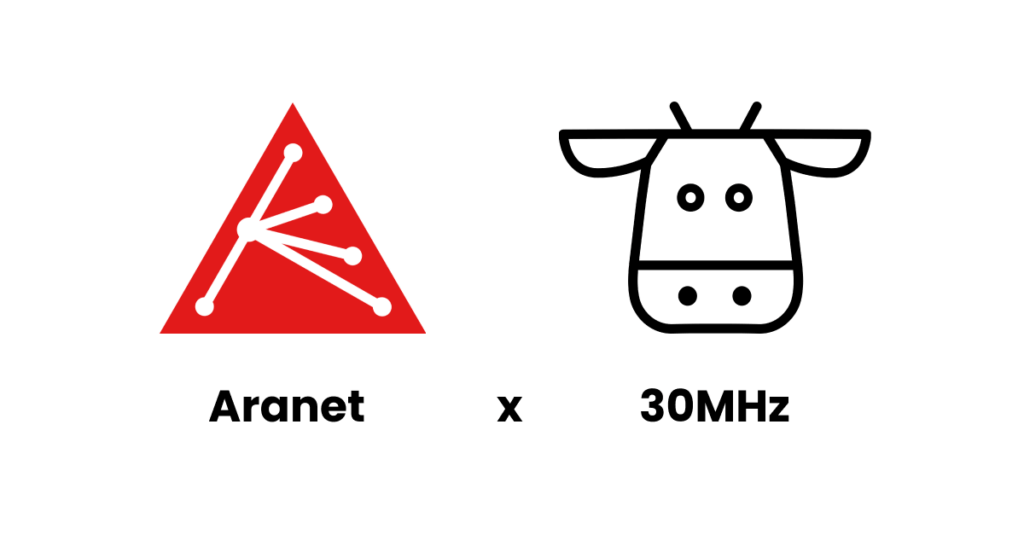 How can we help you digitise your cultivation process?
Analyse all kinds of information from different data sources such as climate computers, sensors and manual input in a central platform. Improve the production process of your crops, plants, seeds or bulbs together with advisors, distributors and researchers. We are happy to talk to you about which service model is most suitable for your company.