New: energy-saving app at Greentech
June 01, 2023
After a period of BETA testing, we will launch the new RTR energy-saving app at Greentech Amsterdam in 2 weeks. With the help of 3 dedicated customers, the initial tests have gone well and we dare to take the next step. Curious? Come to booth 03.307 on June 13, 14, or 15 and discover these new digital opportunities.
Would you like to schedule an appointment at Greentech? Let us know by contacting Dennis at d.vanderwiel@30mhz.com or call during Greentech at +31 (0)6 48 20 37 65.
Not a Greentech ticket yet? Apply via our link and receive a free ticket!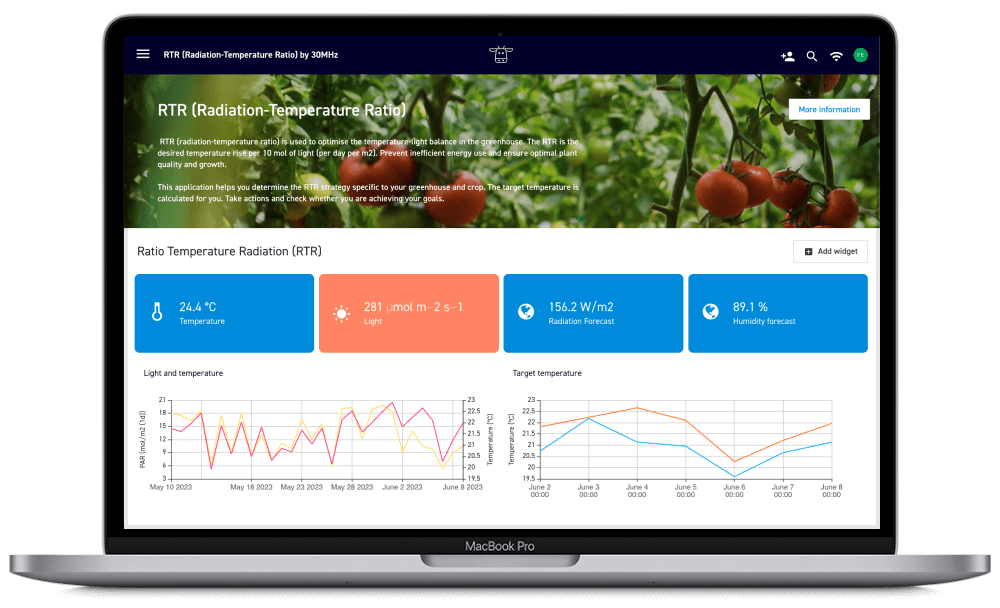 How can we help you digitise your cultivation process?
Analyse all kinds of information from different data sources such as climate computers, sensors and manual input in a central platform. Improve the production process of your crops, plants, seeds or bulbs together with advisors, distributors and researchers. We are happy to talk to you about which service model is most suitable for your company.