Helping growers reign with data
April 27, 2023
We're proud to help growers make data-driven decisions to grow more sustainable and create the best quality crops. Today we celebrate the King and the Netherlands. We look forward to continuing making an impact for the horticulture sector through the power of data.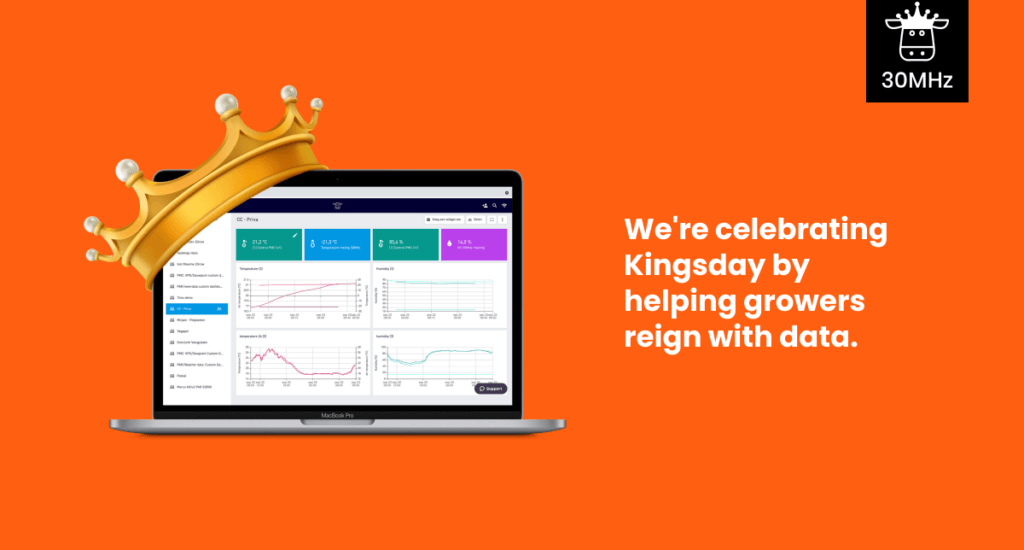 How can we help you digitise your cultivation process?
Analyse all kinds of information from different data sources such as climate computers, sensors and manual input in a central platform. Improve the production process of your crops, plants, seeds or bulbs together with advisors, distributors and researchers. We are happy to talk to you about which service model is most suitable for your company.