30MHz helps Mexican growers boost sustainability with affordable technological solutions
October 04, 2022
"The horticulture sector in Mexico is developing at a rapid pace. There are more than two hundred Dutch suppliers sharing their expertise in this wonderful country – including 30MHz. We've been active in Mexico for some time now, providing affordable technological solutions to help growers optimize cultivation."
Timo Spruijt, CCO at 30MHz, recently participated in a trade mission that had 'water' as a central theme. "We traveled to Mexico with a select group of Dutch companies. The aim of the mission was to promote the expertise we have in the Netherlands and to support sustainable development in Mexico."
During the trip, the Dutch visitors were able to engage with growers and local governments, learning a great deal in the process. "All of the growers we spoke with wanted to become more sustainable. But while wholesalers and consumers – particularly those in the American market – continue to insist on low prices, this goal will be difficult to achieve. Growers are looking for affordable solutions that will enable them to use fertilizers and water more efficiently. 30MHz offers the solutions they need for fertigation and irrigation."
Less water, less fertilizer
Mexico is developing fast – thanks, in part, to investment from the Netherlands. "It's clear that enormous progress is being made, which is partly thanks to Dutch investment and expertise. Mexican growers are open to becoming more sustainable, but they can't do it alone. Customers need to be more aware of the need for more sustainable practices. At 30MHz, we're helping growers by offering affordable applications like our Irrigation Management app, which helps users to achieve the same yields with less water and less fertilizer."
Optimize your irrigation strategy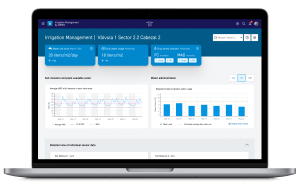 Too little moisture in the active root zone reduce yields, while excess soil moisture can cause mould and root rot, and wash away minerals.
The app shows you how much water is available in the soil for the plant.
Climate change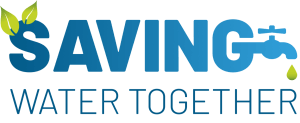 Timo Spruijt is impressed by this amazing country and the opportunities it harbors. "During the trade mission, I learned that we all need to think hard about the future. The world is changing, and Mexico is no exception. In some regions, water is already so scarce that supplies are being rationed for companies and ordinary citizens."
"Climate change is also clearly evident in Mexico; each year, the rainy season is getting shorter. This year was an extreme example, with the rains only coming in the last few weeks of the season. And then the country recorded a whole season's worth of rainfall in just these few weeks. These kinds of changes – which we're seeing repeated with increasing frequency all over the world – demand a new approach. 30MHz has the knowledge and expertise to help. In partnership with growers, 30MHz is providing new, affordable solutions for a more sustainable world."
Irrigation Management Guide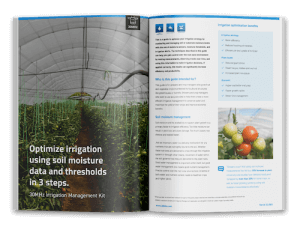 Optimize your irrigation strategy by monitoring and managing soil or substrate moisture levels with the use of Moisture sensors, moisture thresholds, and irrigation alerts.
Gain control over the root zone environment by making measurements, observing trends over time, and using this information to make irrigation decisions.
How can we help you digitise your cultivation process?
Analyse all kinds of information from different data sources such as climate computers, sensors and manual input in a central platform. Improve the production process of your crops, plants, seeds or bulbs together with advisors, distributors and researchers. We are happy to talk to you about which service model is most suitable for your company.