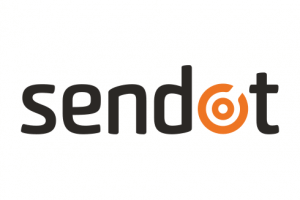 Sendot has been working with the 30MHz platform for the transmission, linking and transparency of data flows for some time now. The collection and real-time forwarding of detailed cultivation information is rapidly gaining in importance within greenhouse horticulture. This makes the collaboration between the two parties extra valuable.
Sendot sensors
Photosynthesis (incl. PAR measurement): With the photosynthesis sensor you can determine the photosynthetic activity of your plant.
Oxygen (incl. temperature measurement): The FluoMini Pro – optical O2│T sensor is based on the principle of fluorescence intensity.
Acidity (pH): The optical pH sensor was recently introduced as a prototype. It is a very versatile instrument based on a ratiometric optical measurement.
Chlorophyll Fluorescence (CF): The chlorophyll fluorescence sensor measure chlorophyll fluorescence with pulsed blue LED light.
We are happy to tell you more about Sendot sensors
Due to this successful collaboration between Sendot and 30MHz, we can temporarily make a nice offer for you. Leave your details and we will contact you!

"*" indicates required fields
How can we help you digitise your cultivation process?
Analyse all kinds of information from different data sources such as climate computers, sensors and manual input in a central platform. Improve the production process of your crops, plants, seeds or bulbs together with advisors, distributors and researchers. We are happy to talk to you about which service model is most suitable for your company.