July 21, 2023
Mees has been working within our software team for 5 years now. He builds cool tools to create accelerated impact. His impression? "It's awesome to collaborate on technically challenging problems in a fun team!" To achieve even more, we are looking for a top colleague. Do you have a lot of energy and are you eager to get started?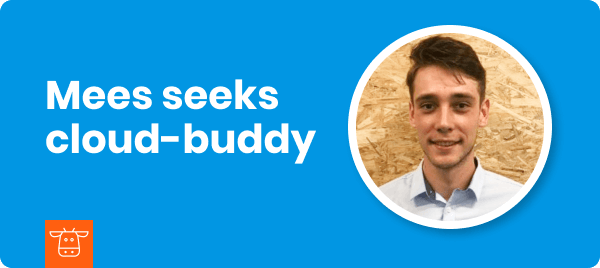 Job opening: Cloud Engineer (Medior / Senior)
Are you a true code lover who is experienced enough to know when coding is not the solution? Keep reading, because we are looking for a passionate cloud engineer. With full dedication, you build and design world-class software. You take on challenges and enjoy solving problems together.
Over the past years, we have built a platform where thousands of sensor data points are uploaded every minute. So far, not a single data point has been lost. With your help, we will maintain this track record and expand the platform for even more applications. The stack is built on AWS and includes:
Elasticsearch for rapid data retrieval and analysis

SQS for message queuing

A robust Java backend

Angular frontend
We develop solutions to accelerate sustainability. That's why we're looking for a colleague who wants to realize our dreams together.
Does this sound like the right code?
Approximately 5 years of experience

Fluent in Dutch and proficient in Java and Python

Strong communication skills

Cloud native developer

Experience in building and maintaining a professional AWS stack

Affinity with sustainability

Motivated analyst
Do you feel inspired to build clouds together with Mees? Send your CV + motivation to j.vanderauweraert@30mhz.com
How can we help you digitise your cultivation process?
Analyse all kinds of information from different data sources such as climate computers, sensors and manual input in a central platform. Improve the production process of your crops, plants, seeds or bulbs together with advisors, distributors and researchers. We are happy to talk to you about which service model is most suitable for your company.