Asesores en Invernaderos: Mexico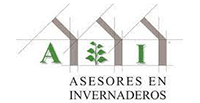 Asesores en Invernaderos: Leader in sales of equipment and supplies for greenhouses.
"With more than 18 years of experience, we are your local and reliable source of equipment, supplies and services for your greenhouse production processes."
"We want to guarantee Mexican and Latin American producers the success of their crops through the best quality in supplies and services worldwide to meet the needs and demands of an increasingly competitive market." – Asesores en Invernaderos
Want to explore digital opportunities?
Get in touch with Asesores en Invernaderos!
"*" indicates required fields
How can we help you digitise your cultivation process?
Analyse all kinds of information from different data sources such as climate computers, sensors and manual input in a central platform. Improve the production process of your crops, plants, seeds or bulbs together with advisors, distributors and researchers. We are happy to talk to you about which service model is most suitable for your company.