Viveros Fall Creek
Limited climate control, but a lot of data to determine strategies
Viveros Fall Creek is one of the locations of US-based blueberry breeder Fall Creek. Fall Creek was founded in 1978 in Oregon, US and has grown to be the current leader player in blueberry breeding and propagation for growers worldwide. Besides the US and the Mexican based location Viveros, other R&D locations have been established in Peru, Spain, The Netherlands, South Africa and Chile.
The location in Mexico is dedicated to comprehensive propagation and production facilities as well as their no- and low-chill trial site and research farm.  
After propagation, small blueberry plants are grown in open growing tunnels. At a scale of around 8 million of blueberry plants that are being delivered to growers yearly. There is limited climate control in these nurseries. Only a polytunnel to shade from the sun. Still a lot of plant data is being collected.
At Fall Creek soil water content is measured in individual pots to determine the right irrigation strategies. Physical location of pots at the nursery, predicted weather conditions and growth stage all have to be balanced to make sure each plant receives the right amount of water. In the end, they produce the starting materials for their growers, who demand the best quality, uniformity and delivery of blueberry material.
The 30MHz platform runs on a computer right in front of the nursery and is integrated in the process of Fall Creek. The wireless sensors allow for flexibility of monitoring and easy following of certain batches. It also helps that sensors can be moved when handling or trimming plants.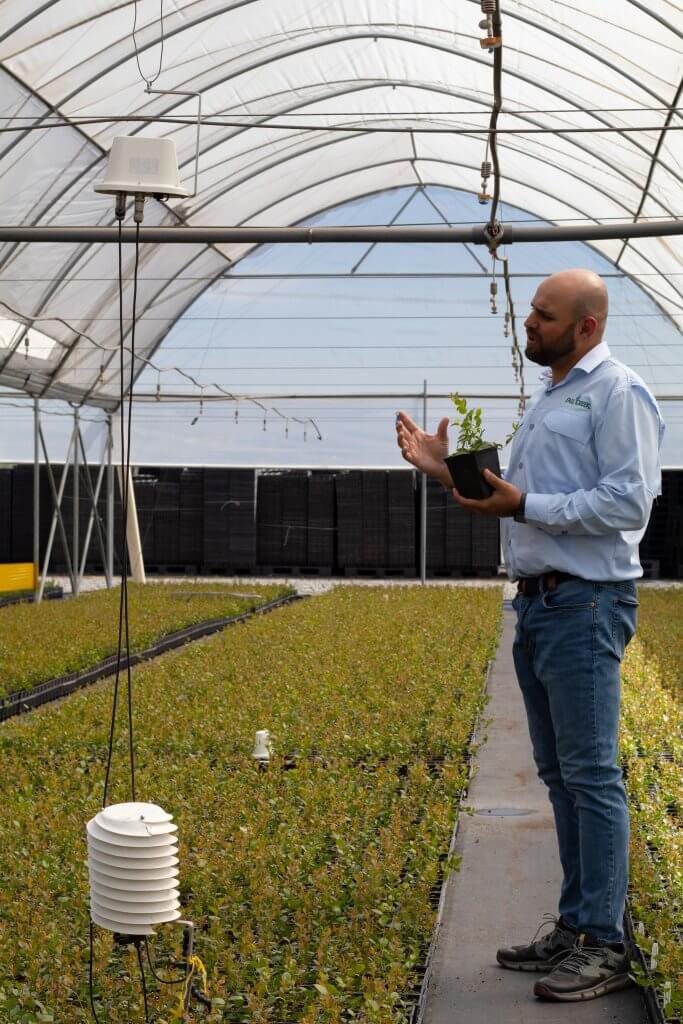 How can we help you digitise your cultivation process?
Analyse all kinds of information from different data sources such as climate computers, sensors and manual input in a central platform. Improve the production process of your crops, plants, seeds or bulbs together with advisors, distributors and researchers. We are happy to talk to you about which service model is most suitable for your company.