Berry Hill
Spicy climate challenges in Mexico
Berry Hill is a nursery and producer of strawberries in the Jaliscan Highlands of Mexico. Their goal is to achieve the highest sustainable quality for produce, workers and consumers. Organically grown nutritional and tasty strawberries without any use of pesticides. Having worked for many years in business analytics in the horticulture industry, Jose Ingacio Castillo took over the farm from his family and has built with an innovative approach ever since.
The Mexican climate offers some 'spicy' challenges for horticulture. Whereas normally all energy goes to maintaining a warm growing environment, Jose has the challenge of keeping the greenhouse cool in summer. Temperature in the nursery is constantly monitored and kept stable by ventilation and increased humidity. This alerting system with 30MHz results in higher yield of young plant material for further production.
At Berry Hill, strawberries are produced in a 3-layer vertical system. The pointed microclimate sensors are used to monitor the difference in climate between the growing layers. With this information the best climate settings and actions can be taken for a uniform product and optimal yields.
Lastly, Berry Hill grows strawberries on substrate mats and fully recovers all drainage water. The monitoring of Electrical Conductivity (EC) is essential to prevent unwanted sodium build up and Volumetric Water Content (VWC) is constantly monitored to adjust the irrigation schedule with daily climate conditions.
"I like to work with 30MHz technology. The sensors are easily installed and the platform is very intuitive. Sensor data is becoming increasingly important in our operations. We need to know exactly what is happening on a plant level if we want to improve our quality and processes" – Jose Ignacio Castillo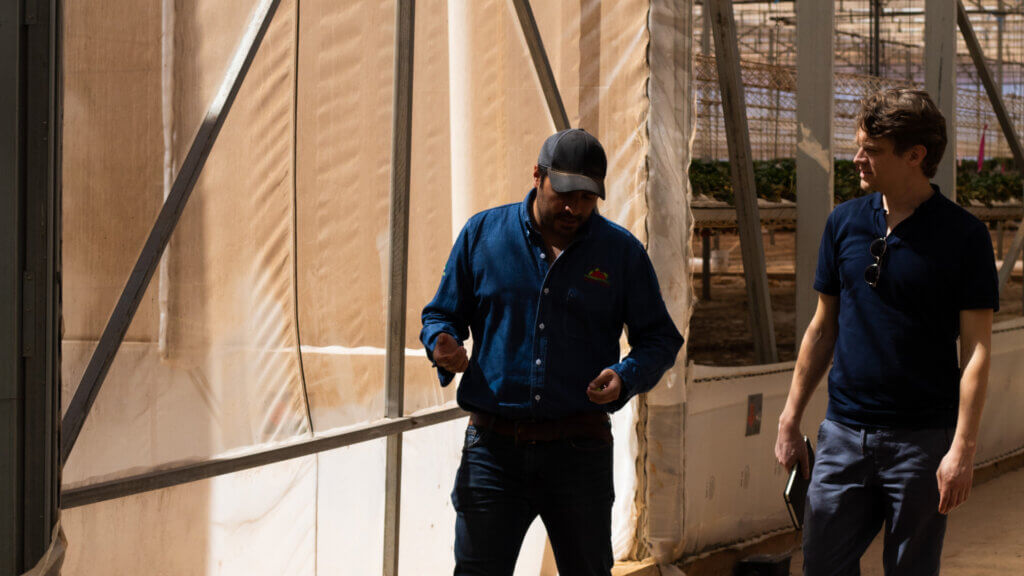 How can we help you digitise your cultivation process?
Analyse all kinds of information from different data sources such as climate computers, sensors and manual input in a central platform. Improve the production process of your crops, plants, seeds or bulbs together with advisors, distributors and researchers. We are happy to talk to you about which service model is most suitable for your company.