Irrigation Management App
Optimize your irrigation and fertigation strategy
It's important to manage soil moisture. Too little moisture in the active root zone reduce yields, while excess soil moisture can cause mould and root rot, and wash away minerals.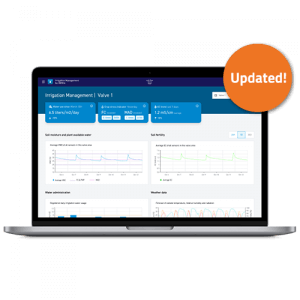 Getting the amount of moisture right is also important for the supply of nutrients. You want your plants to get enough nutrition and you want to prevent valuable nutrients from being washed out as a result of too much water. Optimize your irrigation and fertigation strategy with our advanced and easy to use solution.
How can we help you digitise your cultivation process?
Analyse all kinds of information from different data sources such as climate computers, sensors and manual input in a central platform. Improve the production process of your crops, plants, seeds or bulbs together with advisors, distributors and researchers. We are happy to talk to you about which service model is most suitable for your company.